In today's busy world, stress seems unavoidable. There is more to do than there are hours in the day, and our digital lifestyle means that we're always on call. Self-care seems like a luxury and it often feels impossible to prioritize ourselves and our health.
Not only is this constant, chronic stress bad for our mental health, but it can have a significant impact on physical health as well. Several studies have found links between stress and heart disease, according to the American Heart Association.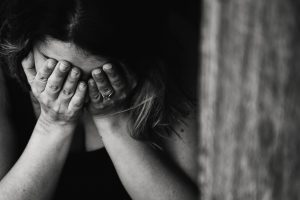 Stress Can Harm the Heart
Specifically, stress can lead to high blood pressure, which, in turn, can increase the risk of heart attack, stroke and related incidents. In addition, stress often causes us to adopt unhealthy lifestyle choices as we struggle to cope. These habits, such as overeating, lack of physical activity and smoking, can also negatively impact heart health.
There are other physical ailments that are stress-related, including headaches, insomnia, upset stomach, muscle aches and low energy. If you are experiencing any of these symptoms, contact your doctor to eliminate other possible causes.
How Can We Reduce Stress?
The best way to minimize stress is to get back to basics. Focus on eating well and moving more. Try to get more – and more high-quality – sleep. Spend time with family and friends. Yoga, meditation and journaling can create feelings of balance. If feelings of stress persist or feel unmanageable, talk to a doctor or mental health professional.
Protect the hearts of those around you by taking a CPR/AED and first aid course at one of HeartCert CPR's convenient Minnesota locations. Register for a course today.
HeartCert CPR is your trusted training partner for CPR, ACLS, PALS, EMR and First Aid in the Twin Cities and throughout Minnesota. We offer online, night and weekend classes to fit your busy schedule!
HeartCert offers a variety of courses, including CPR/AED/First Aid and CPR/AED, Basic Life Support (BLS), Advanced Cardiac Life Support (ACLS), Pediatric Advanced Life Support (PALS), and Emergency Medical Responder – First Responder (EMR). Courses and certifications from both the American Heart Association and American Red Cross are available.
Find your CPR class at any of our convenient Twin Cities locations, including our new headquarters, HeartCert CPR Eagan.