Caring for small children is a demanding, high-stakes job. In addition to feeding, comforting and teaching children, child care providers must also keep them safe and healthy. This is why the state of Minnesota has enacted laws requiring all providers in the state to be trained in CPR and first aid.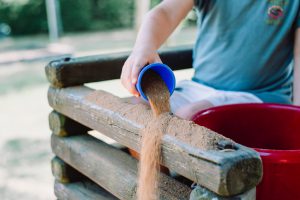 There are two categories of required CPR trainings for child care providers in Minnesota.
Pre-Service Training
This requires licensed child care providers to take a CPR and first aid training course before caring for children. There is no specified number of hours required. In family or in-home care centers, only the license holder must complete training.
Ongoing Training
Every year, the director and staff of child care centers must complete between 20 and 40 hours of in-service training. However, they have the ability to choose which trainings they complete during a given year. CPR and first aid is one of those options, but it is required to be completed by all teachers and assistant teachers every three years. The number of hours is not specified in the regulations.
The requirements are similar for in-home care centers, with two exceptions. The license holder and all adult caregivers are required to complete 16 hours of ongoing training every year. Again, CPR and first aid is an option each year, but it must be completed every two years.
Of course, these requirements only apply to licensed child care providers. Grandparents and other family members, babysitters and other unlicensed providers are not required by law to be trained in CPR. However, we strongly recommend that anyone who cares for an infant or small child for any period of time be able to perform CPR and basic first aid. Emergencies happen in any setting, and they often happen fast. It's important to be able to provide lifesaving care for a child, should the need arise.
HeartCert CPR is your trusted training partner for CPR, ACLS, PALS, EMR and First Aid in the Twin Cities and throughout Minnesota. We offer online, night and weekend classes to fit your busy schedule!
HeartCert offers a variety of courses, including CPR/AED/First Aid and CPR/AED, Basic Life Support (BLS), Advanced Cardiac Life Support (ACLS), Pediatric Advanced Life Support (PALS), and Emergency Medical Responder – First Responder (EMR). Courses and certifications from both the American Heart Association and American Red Cross are available.
Find your CPR class at any of our convenient Twin Cities locations, including our new headquarters, HeartCert CPR Eagan.